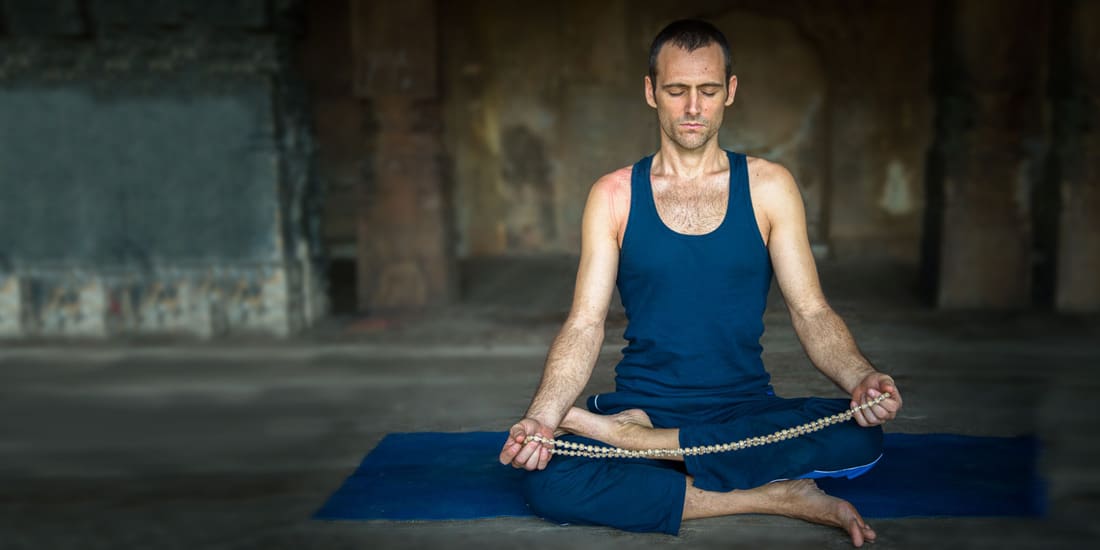 Il mio cammino nello Yoga comincia nel 1996 con il Maestro Bruno Baleotti, uno dei più rispettati maestri di Hatha Yoga in Italia.
Da quel momento lo Yoga diventa uno stumento sempre più potente per capire me stesso e mantenere l'equilibrio nella vita. Tra il 2006 e il 2009 intensifico la mia pratica seguendo il corso per istruttori e comincio ad insegnare in Italia e Spagna, dove risiedo nel 2011.
I miei studi scientifici all'Università, laurea in Tecnologie Alimentari e Biologia Molecolare, e le mie personali ricerche nei Fondamenti della Filosofia mi spingono ad approfondire gli studi nello Yoga. Per questo negli ultimi 12 anni ho  dedicato la stagione invernale allo studio in India sotto la guida dell'Acharya Venkatesh e Acharye Hemamalini, fondatori della scuola di Hatha Yoga Atmavikasa a Mysore, che mi hanno dato le loro benedizioni e certificazioni per insegnare nel 2014. Grazie a loro e ai loro discepoli Sergio Martinez e Marina Bergamin ho trovato la profondità nella pratica che stavo cercando. Nel 2016 sono stato certificato come Yoga Terapista (400 ore) e ho portato ad un nuovo livello la mia pratica e comprensione dello Yoga come sistema completo per il benessere e la realizzazione. Il percorso spirituale e la vita in India mi hanno portato a conoscere e studiare la musica Dhrupad, la più antica forma di musica classica Indiana, ritenuta essere l'origine del Nada Yoga. Sotto la guida di vari maestri ho integrato questa ricerca nella mia pratica personale attraverso l'uso dello strumento bansuri (flauto di bambù) e della voce.
My journey with yoga began in 1996 with Maestro Bruno Baleotti, one of the most respected Hatha Yoga masters in Italy. From this time, yoga has become a more and more powerful tool to help me to understand myself and maintain balance in my life. Between 2006 and 2009, I intensified my practice under the mentorship of Maestro Bruno Baleotti and began to teach in Italy and Spain, where I moved in 2011.
My scientific studies at the University, degree in Food Technology and Molecular Biology, and my own, personal research into the Fundamentals of Philosophy drove me to further deepen my study of yoga. For the last 12 years, I have dedicated the winter season to study in India with Acharya Venkatesh and Acharye Hemamalini, founders of the Hatha Yoga school Atmavikasa in Mysore, who have given me their blessings and certification to teach in 2014. Thanks to them and their disciples Sergio Martinez and Marina Bergamin I found the depth I was looking for my practice. In 2016 I've been certified as Yoga Therapist (400 hrs course) and brought to a new level my practice and my understanding of Yoga as a whole complete system of wellbeing. The spiritual path along with my staying in India led me to know and studying Dhrupad music, the most ancient form of Indian classical music, considered being Nada Yoga's origin. Under the guide of many teachers I integrated this research into my personal practice through the use of bansuri (bamboo flute) and voice.